One of his favorite breakfasts use to be oatmeal, not anymore…
Something  has happened that is a little strange.  My husband used to love oatmeal in the morning with nuts, raisins, dates, etc. One day I fed him oatmeal just like he loved it and when I turned around he was spitting out all the hard pieces right on the table. Now this guy is Mr. polite society, so he would have been horrified to know he had done this. Currently I make his oatmeal with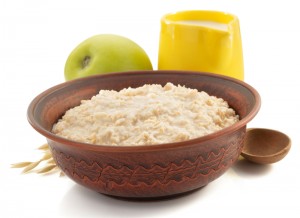 butter, cream, maple syrup. The things he would have avoided in the past. It gives him extra calories since he is so skinny now and it is delicious… Problem solved.
This morning I to cut up onions, peppers, potatoes into little pieces and cook them on the stove until they were really nice and crisp.  Then I  cooked eggs over easy – put all the delicious  at the bottoms of the plate and then lay  the eggs on top. It is scrumptious. This is something we have enjoyed for breakfast for a longtime.
Once again today I went to feed him, and he started spitting out the crispy pieces, he hated them. He would only eat the eggs.
From  now on oatmeal and everything else will be smooth, I will make sure there are not small chunks of anything in his food.  It's just kind of odd  how this illness has affected his perception.