Seeing this aggressive behavior is frightening, I hope it isn't a sign of things to come.
What a tough day – it started with my husband sleeping in until 1:30 when I tried to wake him up no response. We took his vitals, which were OK I finally woke him up so the CNA Cynthia could give him a shower he lashed out. Grabbed my arms – wouldn't let go, when I got away from him, he grabbed at the Cynthia's face! He has never done that before, he was upset because he thought I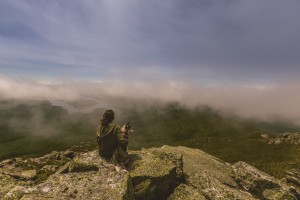 had not been at the house taking care of him.
Then when we brushed his teeth and had him rinse he wouldn't spit out the mouth full of water he was being stubborn; we were worried he may choke on it. I had Cynthia go home and worked for three hours trying to get him to spit it out. Finally when I stuck my fingers in his mouth he spit it . Just the worry and stress of that simple thing wore me out.
We left him in bed today because I didn't know how he was going to react while he was up. I hate keeping him in bed, now he is fine and I am feeding him grapes.
I have seen some really aggressive behavior I just hope it isn't something that will continue. I know with Alzheimer's people do get aggressive and mean. In fact, my grandfather was so mean that my grandma had to put him in a rest home. It was a good one, and she was there every day until he died feeding him lunch and dinner. She loved him and was so dedicated to being there – she was a great role mode. I just wish I understood what she was going through I would have been a much better granddaughter.