I had an epiphany this morning – since when did people get up and say how do I feel today? I don't feel like getting up or I feel like crap I don't want to do anything…
In my mom's and grandfather's day they just got up and knew what they had to do. They did not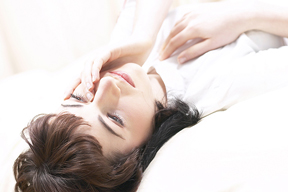 speak to their inner being because they had to get things done to be able to provide for their families. So have I become so self indulgent that I have to take my emotional temperature each morning just to see what I am going to do that day.  Isn't that really selfish and self absorbed on my part?
That is how blessed we are to live in America we can do nothing all day if we want and don't worry about not having food on the table or a roof over out heads.
I have been mourning over the loss of my parents and family members. I cannot seem to get out of this sadness and funk – so every morning I am dragging around not feeling like doing anything so I don't do a fraction of what I need to do…
STOP IT SARAH!  Life is a gift and mom and dad do not want you to go around sad and listless. They want you to have a life of vibrancy and joy. Snap to it – and don't think about what you feel when you get up just do what needs to be done…
I think that is my dad talking….