Being a full time caregiver isn't for the faint of heart.
I have really been having problems  lately. I broke my toe had some water on the tile floor, and I went flying OUCH. Then I strained my arm went swimming, and as I walked down the stairs, I was holding to the railing, and my feet went out from under me leaving me with  pulled muscles on my left arm. I am left handed – but the crème da la crème is when I was helping my husband walk into the bathroom and he started to fall – I just automatically tried to catch him and I heard a POP in upper left arm. Now it looks like I have some deformation it hurts when I stretch it or pick something up. I cannot at this point put my husband in bed or take him out pain in the A**.
My daughter and brother keep telling me I need to go to the Dr. because if the tendons are tore, I may need them re-attached. That's all I need is to have surgery on my arm – I just want to wait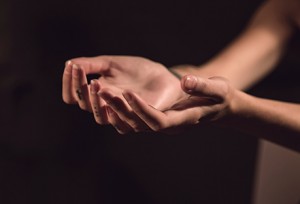 until it is healed, but now they are scaring me. I don't want to waste the little time I have off going to the Dr., and I feel like I will be fine…
But what if…
Then my son talked to me and told me it needed attention now, or I could have permanent damage. That is that I decided to go and get it looked at my family Dr. wasn't in, and I have limited time because Jayne is here on Mondays, so I went to the Instacare, the Dr.  took x-rays to make sure I didn't have any broken bones or fractures. I didn't (which I knew) they gave me a card for an orthopedic sport Dr. I called him up, and I got in right away.
To make a long story short I ended up tearing the tendon it was completely detached from my elbow. I saw a sports orthopedic surgeon who said he had only seen a couple of women in his whole practice that this happened to… It figures, I would need surgery to reattach the tendon I would be in a cage/cast for six weeks and therapy for six weeks no lifting, etc.
I chose not to have it, the time I would take to heal would be too long; it is important I take care of my husband. He has to stay at home, he is so happy and well taken care of. We will see in the long term what difference it will make I can change my mind within the next two – three weeks. After that it would be much harder to re-attach.
I didn't realize how physically challenging being a caregiver was.