I feel such a sense of loss.
There is a big pit in my stomach – even though I still have my husband the reality has set in and I am really emotional about it. I did some research on Lewy Body Dementia and my glimmer of hope slowly faded into a deep dark hole.
No more research…
I have noticed signs that his disease is progressing – he talks to me in his native language a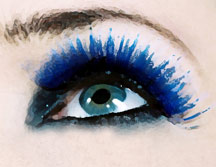 lot and when I tell him speak English – he really has to think. He thinks we are not at home but somewhere else. Not all the time but enough that I am really feeling scared. I don't want to lose him, I don't want to see him go through this pain, I want to scream – why, why, why…
I thought that I would be able to live without the pain of seeing a loved on suffer  at least have a rest from the pain – my mom suffered so much in her lifetime.
But now it is my husband – how am I going to survive this?