I was going through my journal –  I believe I was prompted to go directly to this entry – I needed to read this today.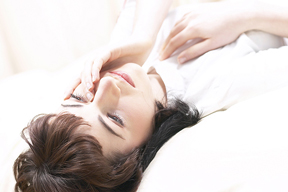 At the time I wrote this I was searching for something to comfort me or to give me a sense of peace. I told my brother how sad and lonely I felt, he said to me, "Why don't you write mom and dad, they will reply" so that is what I did.
I must tell you – I have no doubt they did speak to me, I am thankful I wrote it down. –
Here is the entry.
Mom,
I miss you so much and wish I could just hug you and hear your voice even if it is just one more time.
Sarah,
I am right here beside you and will always be with you even if you do not see me in the physical – I will always protect you and be part of your life.
It will not be long until we are reunited and until then I want you to live a joyous and happy life. No more crying – we will be reunited in the blink of an eye. I am no longer in pain or sick and free from being limited in my mobility – it makes me sad to see you upset. I love you and want you to live a full life with no regrets…
Mom – do you see dad?
Yes, reuniting with everyone was such a joy – to see Wendy, grandpa, grandma and Grayson he is such a handsome and loving soul… And my mom how amazing it was to be in her arms again. Not to mention your dad wheeling and dealing all over the place …
I am so proud of my family – please say a special prayer for Colleen every night I want her to feel my comfort and for her to know that I am with her also. You brother and I are still in contact everyday – we talk quite often…
He is the best son any mother could have… Give him a hug for me.
Crystal – needs your prayers most of all.  
Dad,
I have had so much clarity on what I should do – new projects and plans I believe you are the guiding force behind those. But I have no energy and miss you so much…
Sarah, 
My little baby girl, yes your old daddy is right there feeding you idea's so don't think you are off the hook. I am going to bug the hell out of you every day. Remember when an idea hits you and is clarified it is me, we will still make our first million – as I have always said "you are the one that is most like me". Together we will go far – I am behind you pushing. And yes I like the idea of you getting my blog off the ground and donating to AA will be an honor to me.
Thank you – and tell Amber I love her.
A little background: My mom and dad had been divorced for many years – but they did stay in touch and had a love for one another.  Every time my dad talked to my mom on the phone he would tell her he loved her. They died only 4 months apart.
My dad had written a blog before he died – it is something that I had told him I would help him edit and publish. He was a recovering alcoholic – and had been sober for 20 yrs. When he died I decided to edit and make sure his blog was published and made into a book.
I need to do that.
His blog is not for the faint of heart! He was irreverent, politically incorrect, and had an unusual sense of humor – I love him so…
If you have lost love ones try this exercise – it will allow your loved ones to come through and talk to you…
You may think I am a little crazy but try it. You will see that I am right 🙂