Tomorrow would have been my mom's 79th birthday – I miss her so much. I have been going through some difficulties and really worried about where my life is going. Then out of the blue the song my mom use to sing to me popped into my mind "Que Sera, Sera whatever will be will be the futures not ours to see Que Sera, Sera."
It makes me feel like crying – the fact she is not here anymore but also the comfort I believe she is giving me – letting me know everything will be alright. It is such a touching and astonishing thing when we get these little signs from those we love so much who are no longer with us.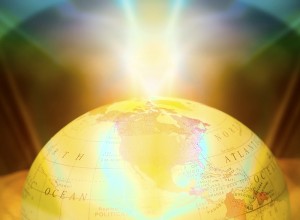 A few days after my mom died, I found a little (real) gold butterfly with little gems. It was in my room, and I don't remember ever seeing it before. It was slightly under my bed – I know it was from my mom. I have tucked it away in my wallet, so I can always keep it with me.
Things happen that show us how much we are loved the year my mom and dad died my cousin who I never see and have very little contact with showed up at my house. She said she couldn't stay she just wanted to give me this. In her hand, she held a card; she handed it to me and left. Inside was a picture it was a little tiny print of my mom, dad and my sister who had passed away. I had never seen this picture it was so amazing. To top it all off it was my birthday.
She didn't have any clue it was my birthday. My mom, dad and sister were able to acknowledge my birthday – and tell me how much they loved me beyond this earthly life…
What a blessing. The best birthday present I have ever received..