Terminal Illness is Hard Especially When it is a Loved One.
I was reading a blog written by a woman whose father had dementia, and it was really painful to read. It was powerful but everything was so sad, and it made me fell hopeless. I identified with that, but each passage I read made me more depressed.
I don't want my blog to only be about the pain I am feeling – I am surrounded by the sadness. . I .want my articles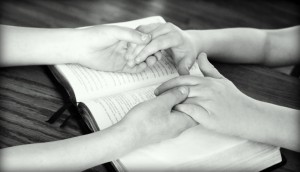 to give some hope – some bright spots beneath the clouds.
You may think what bright spots – what could possibly be right about this? I have that same though sometimes, but we cannot let life's challenges defeat our spirits. There are always things we can learn and grow from.
I am struggling daily as my husband's illness gets harder to live with, the last three nights, I have not gotten any sleep because he was delusional and thought I was not his wife – where is she….
At times like these, I am so tired and drained that I feel like giving up, but I have no choice but to survive. I am trying to find an answer to this, so I do not get sick in the process, It seems the sicker he becomes the less his family wants to help. I have a small family that is willing to help, but they can only do so much.
I will get on my knees and look for answers "I Have To" that is my only hope to survive this period of my life.