I think I am in heaven!
I am having potato chips and cottage cheese for lunch, and I love it! I have not had it for years and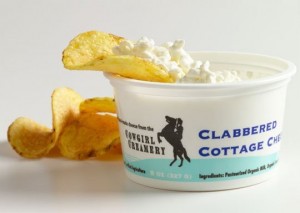 decided to just do it…
Am I strange or what – I often wonder how many other people out there like this food combination or am I just odd?
Guess what I am not alone…. I just looked up the combination, and it seems a lot
of people love it. You should try it too.
There is a blog post you must read  about cottage cheese and potato chips. I am glad there are others, and I am not the only nut on the block.