Valentines – one of my  favorite days of the year – and  I am very  emotional when my husband doesn't care.
We have been together over 20 years and there has never been a time when I can say he has gone over the top on valentine's day or Christmas for that matter.  I tell him how it makes me feel loved when I get special gifts or recognition's on holidays – does it matter to him? Obviously not – I woke up this morning, and I got a parcel I bought with his credit card but not a card.  It isn't the money spent it is the fact that he would spend time to find me a card that really means something,  me a thoughtful gift; it isn't the monetary value of the gift.  It is the fact that he took the time to find something that is meaningful.
My first husband as big a cad as he was he always gave me cards and gifts on every occasion.  But then he was a philandering  jerk, so I guess he knew how to put on a show – and he knew what women liked.  If I had to make a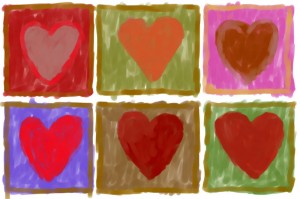 choice of one or the other, I would rather not get gifts or cards but why do I have to choose?
Is it a passive-aggressive  thing that my husband is doing or is he just not that into it and figures he doesn't care so why should I?…
I take care of him – cater to him, when I am home, he never cooks a meal, in fact; he has never made me breakfast. Maybe I taught him how to treat me, and maybe I need to just not expect great things on special occasions.
He has bought me beautiful gold bracelets and other things out of the blue but not on holidays – so how strange that he just doesn't recognize me on that special day.
Do other women have this problem? Or am I making too big of a deal out of it.
At my age you would think I would just say so what, but I am really emotional.
Maybe in my next life I will find a man who really cares enough to make sure I am the happiest girl in the world. One can dream…