With each level of these diseases along with substantial life changes my strength is constantly tested. I am afraid I am about to undergo one of the hardest things of all…
The last few days have been very emotional for me. My husband is going downhill – for the first time he didn't know who I was it was just for a moment, but it is heart breaking.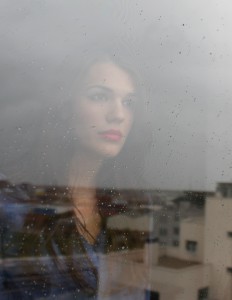 He is down to 125 lbs and at his healthy weight, he was 182 – the last time we weight him; he was 140 now 124 so skinny.
He is not making any sense at all – he jabbers in his language and when I can understand him, he worries about his grown kids being OK. His kids never come and see him – his sons are too busy it breaks my heart. His daughter does and he is so happy when she, and his granddaughters come over.
It a misnomer to think he doesn't know when people come to visit him. They are thinking that he doesn't know who they are anyway – but he does feel their love and energy. He needs his children to come and just love him.
They are in their 40's for god sake, it's not like they are children.
I have always put off making funeral arrangements of any kind I thought when the time comes we will deal with it. Now that I really think the time is near, I am compelled to start getting things together. I don't want all of his many brothers, sisters and children to come in and just take over.
It's funny how as time goes on I am changing and rapidly. For the first time in my life I feel like an adult like I am stronger I didn't realize the strength I had. Having to take charge and figure everything out myself this last few year makes me realize how strong I really am.
Going through it I felt like I was going to fall to pieces I didn't.
Now is the greatest test of all when I think of life without my husband I just want to melt into the floor and die…