I am always striving to better my life, whether it is to maintain a healthy lifestyle or keeping updated on information I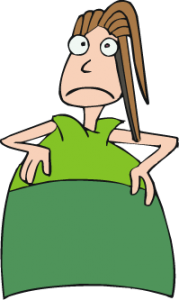 need for my business. Business is easy because it is my bread and butter, so I make sure I am up to date on my knowledge.
Taking care of me is not so easy. I always put myself last as I think the majority of women do. So exercises, healthy diet, doing things I love always go on the back burner.
I am also a big believer in setting goals – but I am constantly sabotaging myself.
It is so frustrating example:  I do better on a low-carb diet. When I eat bad carbs, I am like an alcoholic – it seems I have a very hard time getting back on track. I believe carbs are my trigger food. Not healthy carbs but the ones that give us no nutrition.
I always have an excuse. Not cool.
Today May 1 I vow to stick to my eating plan – and exercise no excuses. It doesn't matter how busy I am I have to take the time.
Do you have this problem?