I should have been posting articles; it has been a long time since I have. It almost seems that even though I quit my job, I am busier than ever and to walk upstairs to my office is too much. Ridiculous I know. My emotions are like a roller coaster, and sometime I feel like I am bi-polar.
As my husband slips deeper into his illness there are limited things he can do. He is having a very hard time walking so he is immobile. We have a routine; he usually sleeps late and when the CNA comes we wake him up, and I help her take him to the shower. With the help of both of us, we can get him into the shower; I have bought handles, so he can grab on and feel safe when he is stepping in but he is still full of fear that he is going  to fall. It is quite an ordeal to get him to sit in the shower chair – once in a while he will refuse but most of the times we get him to sit.
Once he is showered shaved and cleaned up, he is helped into the front room/ kitchen area eats takes his medicine, and if I am lucky, he will take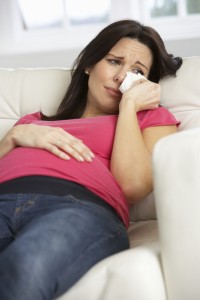 it without incidence sometimes he starts chewing getting confused about the difference between swallowing and chewing.  I feed him if he just doesn't seem to want to eat himself. I put on the TV even though I don't think he can really understand it – sometimes he will talk back to the people on the TV. I also have cards I will give him, and if he is in the mood, he will play with them. When he is not in the mood for that he will want to finish his paperwork for his business, so I give him a red bag, and he will pull out papers and write on them gibberish. But to him – he is being productive.
He stays up around five hours, and then he is tired and wants to lie down. He wants me beside him and many times when I am not in the bedroom with him; he calls for me. He is in his hospital bed, and I will sit by him and hold hands, climb into bed with him or just lay on my bed beside him. We have a enormous TV on our wall that we watch. He will talk and chatter telling me things I cannot make out but I pretend to understand.
He is getting so skinny that it worries me. He is 5'10 when he was healthy he weighed 180 lbs. Now he is down to 140 as skinny as he is you would think that lifting his legs and helping him would be easier, but it isn't his legs are like dead weight; I have hurt myself numerous times trying to help him. He just cannot move himself even when I help him into bed; I have to situate his body so that he isn't crooked.
I have knots in my stomach – and I feel lost.  I have never had to be alone like this before.
I want my husband back…