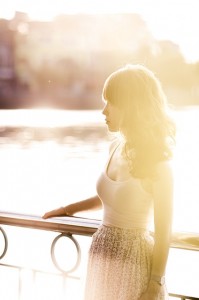 I am sure you have all seen the programs where an older woman has been conned out of her life savings by a man. I use to think how could that happen to women who are smart enough to save for a financially secure life. How stupid can one woman be?
That judgment was very wrong, since I have been going through this life changing event with my husband, I can see how it could happen.
When your husband is slipping away it is so lonely. Some days I really feel vulnerable and would just like a soft place to fall. I can see if these women are feeling this lonely how they could fall into this trap.
Just to be able to get rid of the pain and feel alive and loved would lead someone to want to believe. These con men really know how to play on that – it makes me sick when I hear or see how these women's lives have been destroyed.
This is a strange blog post I know. I just hope that women can see how valuable they are at every age and not ignore the warning signs of someone taking advantage of their goodness and vulnerability.
I will never again judge someone who has been hung out to dry by a man who is a low-life scum playing with her emotions…    #UltimateBlogChallenge