The funeral was held in a large beautiful cathedral
My husband looked like he was sleeping we had a poster of his smiling face by the casket a request from his brother, and it looked so good.
As people filed in I was amazed at the amount of my family that came 90-year-old uncle. One of my uncles who is 86 actually drove three hours – touched my heart. Family I hadn't seen in years my family and friends filled up all 12 rows.
There wasn't a seat that wasn't filled with people who loved and admired him. I am sure he was smiling.
His daughter sat by me his family sat in the middle. The Mass was beautiful it was personal my husband knew the priest 35 years.  Father Norman also taught my husband's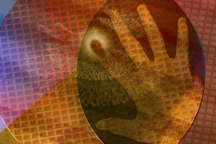 children when he put them through a private Catholic school…
I ask two people to talk; I was told that the funeral could only go 30 minutes after the mass. I ask his nephew and a good friend to say the eulogy. Everything went smoothly and his two sons and nephew did a beautiful musical presentation for him.
Then the talks began suddenly other people wanted to speak and they just walked up to the podium. The last talk was requested by Cecil my husband's oldest son. His mother was their she was the Bain of my husband's existence. Vindictive, cruel, and judgmental are just a few adjectives that describes the ex-wife.
The talk was more targeted toward Cecil's mother. How his mom helped his dad, and they both worked many hours. Praising Sheila – and from what Francis told me a lot of the talks were falsehood after all Cecil was only a baby when they left Pakistan.
I then realized that I was not even mentioned in the eulogy at all – it didn't bother me until his son got up and talked about his mom. It was like his mom was still married to his dad because there was no mention whatsoever of our relationship. I felt invisible and like I was not even part of his family.
The tears flowed over the loss of my husband and our life
I was tearful for a longtime over that, I didn't need accolades or a pat upon the back all I wanted was a mention, of how much we loved each other. How we fought together and how I would miss him so until we meet again.
It was like the 26 years we spent together didn't exist. I am tearful about that even now. I did make a mistake. I should have had someone from my side of the family talk.  I was totally blindsided.
I just have to accept it and move on – what else can I do?