I Have Fought a Good Fight.
I Have Finished My Race.
I Have Kept My Faith.
                           2 Timothy 4:7
This is gut wrenching to write, and as I sit here my heart is in my throat.
The last days of his life were really painful. My husband and sweetheart are now at rest, and I don't know how to handle it.
My husband had gotten so thin choking on water and not wanting to eat. When I would try  to feed him the yogurt would just sit on his tongue. The last shower he took he couldn't sit on the shower chair, and I knew that was it.
I kissed him as much as possible touching his face and holding his hands. The time was near. I called my daughter and ask "can you please come I don't know if he will makes it through the night". That was Thanksgiving day his breath was labored. He made it through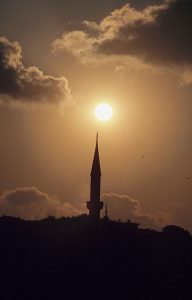 the night. When Cynthia came to bath him; she knew it may be the last time. So did I…
I feel like I can't breathe, writing this is so painful, and I cannot stop crying…
Friday night my son, brother and daughter were all here 2 of my grandchildren as well Noah and Auna. We  all gathered around his bed telling him how much we loved him, and how much we would miss him. At 1 in the morning everyone decided it was time for bed. We decided that Noah and Auna would sleep in bed with me, and Amber elected to sleep on the couch.
About 4 in the morning, Auna started coughing and she kept coughing. My daughter came into my room to see what was going on she decided to check on my husband as well. She turned on the lamp and wiped his eyes. She tried to check  his pulse  with the pulsometer. No pulse it wouldn't read – she woke me up.  We frantically tried to get it to work I even found new batteries no pulse.
He was fluttering his eyelids – and seemed to want to say something.
My daughter sat by him and told him a beautiful poem that came from her heart. He needed to go towards the light his parents were waiting and his pain would be gone. She promised him that she, and my son would look after me to make sure I was OK he didn't have to worry (it was much more beautiful than this, but you get the picture).
As I was standing over him, he opened his eyes with as much energy as he could muster. His eyes were clear  I leaned over hugged him and whispered in his ear I love you – he said in a quiet but understandable way "I love you."
"Then he was gone"
He hadn't been able to talk in days their was some divine intervention that happened that night – it wasn't a coincidence that Auna started coughing.
I was with him as he transcended – and  able to hear his sweet words.  My daughter was there to comfort me…
Thank You God…