I don't know why I am avoiding writing in my blog.
Everyday there is something to say – but I don't. Then I forget the moments. Am I trying to avoid the pain , something to think about?
Lately I have been really feeling lost like I am in the middle of the ocean my raft sinking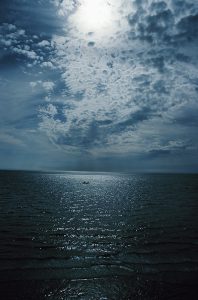 and there is no shore in sight.
I am going to a caregivers group today I am not sure if it is a good fit, but I am hoping it is.
My husband is having problems  moving his legs even with two of us helping (one in front and one in back) it is becoming impossible so we are using the wheelchair more.
The nurse came yesterday and said he is wasting – he is so skinny he may not have the muscles to walk, just one more sign my life will be changing forever.
The other day I had my husband in the recliner, and it looked like he had a bump on his cheek – when I went to take a look it was his cheek bone. That is what they call wasting when someone is losing weight and muscle…
When I get up in the morning if he is awake I say "good morning" in a sing-song voice. He used to smile not so much anymore. When I go over to kiss him, he looks me in the face and talks to me about a serious subject – I don't know what it is but the look on his face show intensity.
I have been with this man long enough that even his facial expressions tell me a story.