Celebrating life while you can…
I put on some Punjabi song videos for my husband, and it immediately reminded me of the life we once had. Sometimes you don't appreciate it until it is gone. The dancing, parties and delicious Indian food – we would travel all over the United States to attend weddings, graduations, anniversary's. The women who came to those parties dressed like Bollywood movie stars. Gorgeous Sarees (Indian dress) beautiful vibrant colors, some sequined,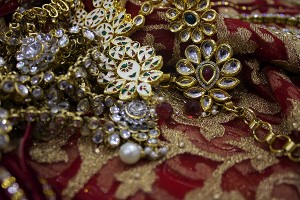 some shimmer with threads of gold or silver, 24-Karat gold bangles, necklaces and earrings.
I didn't wear the traditional dresses – I felt like that would be phony somehow, but I do have many beautiful dresses that I would wear for those occasions – I am sure these women spent hundreds of dollars for one outfit mine were around $100.00 which for me is still a pretty penny for me.
And boy do they know how to party – dancing all night long and celebrating for whatever occasion gave them joy – that is not an exaggeration, I would want to go back to my room around one and that was early.
We also use to hold New Year's Eve parties and people would come from everywhere. We would have traditional singers, and everything that goes with it. One of these event's people were at my house until six in the morning..
Yes, my husband thrived on the energy of celebrating life – having  parties and going to them. He is an extrovert, and I am more of an introvert so you can see how he would drag me out of my shell.
That is one of the saddest things – he is now stuck in the house people really don't stop by. I think they don't realize just because my husband has dementia doesn't mean he doesn't enjoy their company.
I am really going to miss that lifestyle – the people and the glorious food, but most of all I miss my husband who brought such vibrancy and celebration into my life.