He was lost and all I could think of is what do I do next?
The night, we packed to go back home from Tampa things were really hectic. My husband just couldn't sleep – not a good sign. When he is tired, the symptoms are worse than ever. Since we both were exhausted from no sleep the night before we stumbled awake a 4 in the morning grabbed our bags and headed out to Tampa Airport.
Southwest has always been very good to us. We checked in, and a wheelchair was waiting as we were whisked to the plane.
The problem didn't start until we had a layover in Denver – once taken through the gate we had a 2 ½ hour layover – I grabbed us some coffee and waited. My husband said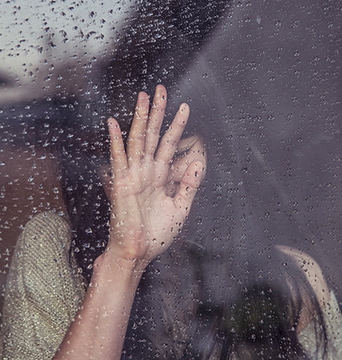 his legs were stiff, and he wanted to get up and walk a little. I watch him as he walked over to the store to look at some clothes, he was talking to a lady. I looked at my phone for a moment, and he was gone – just like that. You know how with small children your biggest fear is that they wander off. That was the awful feeling I had a sick feeling in the pit of my stomach.
Denver's airport is big I look down the corridors – I was afraid to  leave the immediate area, in case he returned. I was frantic – there was a bathroom, so I got the guts to ask a man to check – nope. I ask someone else they said he was in a stall… So I waited still nobody came out. It was an hour; he didn't have ID, and he doesn't have a phone.  It is within 15 minutes of boarding the plane then…
I spotted my husband looking lost in the middle of the crowd I walk quickly over to him; he saw me and hugged me – he was scared. He said he didn't know what to do – and couldn't find me.  I was still traumatized as we boarded the plane.
The plane was sitting on tarmac delayed for a short while as the plane took off my husband decided to get belligerent with the flight attendant. NOT KIDDING – he was getting loud, she was trying to understand him. Since he has a heavy accent, she was having a tough time understanding him. He said she doesn't love me, and she is trying to poison me. OMG I kept trying to get him to calm down and knew they would land the plane if he kept it up – I could just see him in handcuffs being hauled away. I signaled to the flight attendant to ignore him (God must have been with me)…
I don't know how I did it, but I did get him to calm down – he still had a look of anger in his eyes for the next two hours. I was petrified he would start acting up again.
By the time we landed got the luggage and headed home, I was a total wreck. I think I had PTSD because for the next couple of days, I just couldn't pull myself together.
We landed at home on December 31 2015 – and in bed by 8 the whole weekend, I was tired – in tears and drained.
I love my trip – but I came home worse than I left…
Thank God I am an eternal optimist or use to be….